Lent Season
Each year, as a church, we walk through the different elements of Lent in preparation for Easter.
On this page, you'll find some helpful resources and information about Lent, as well as guides for the practical walk-thru that we, as Cove, are taking and inviting you to join us on.
WEEK 1 - ALMSGIVING
The first of the three pillars of Lent, Almsgiving refers to the giving of Alms, or the giving of "something, and especially money, given to help the poor." As we walk through this practice, we've put together a guide to help give more of the What and Why of Almsgiving, as well as some examples of how to walk this out.
WEEK 2 - FASTING
The second pillar of Lent is Fasting, which is "giving up something physical for the sake of something spiritual." In walking through this practice, this guide will help answer the What, Why, and Types of Fasting, as well as some helpful tips as you walk through this practice.
Here are some additional and practices to consider for Fasting:
WEEK 3 - PRAYER
The third and last pillar of Lent is Prayer. God has set each of us apart for specific purposes, and those purposes will always include a life of prayer. God hears us when we pray, both long and short prayers. If you take a minute to breath slowly, what are a few words you can pray on the inhale and then on the exhale. This is a breath prayer. The resource below is a card where you can write this prayer down on one side and the other side includes instructions and space to specifically pray for people.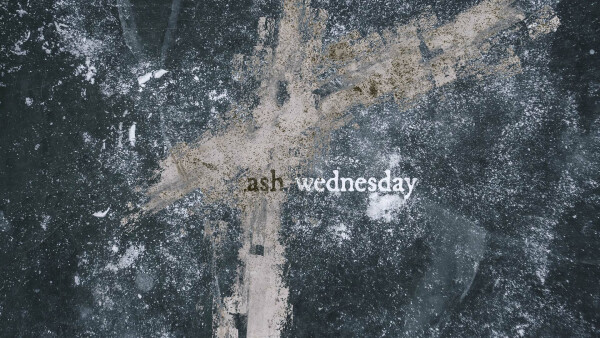 Ash Wednesday is popular with children and adults because ashes are such a tangible symbol. People of all ages love when the spiritual is made physical, when they can touch and feel something real. The Church gives us sacraments such as ashes, palm branches, Eucharist, and candles to help us open up to God's presence and grace. Explaining the meaning behind the ashes is important for people of all ages to understand why they might be walking around with "dirt" on their foreheads.
The ashes come from burnt palms from the previous year's Palm Sunday Gathering. Palms are a living plant, but they are burned to dust and become a symbol of sorrow (sadness) and repentance (change).
There are two prayers that might be said as the ashes are marked on the foreheads of the faithful.
"Remember that you are dust and to dust you shall return."
This phrase comes from God's response to Adam (Genesis 3:19). God reminds Adam of the effects of sin/brokenness and of humanity's dependence on God. Read Genesis 2:4-9, and explain that the breath of God sustains all living things. Adam and Eve turned away from God when they ate from the tree of knowledge. When we mark our foreheads with ashes at the beginning of Lent (40 days leading to Easter Week) we are indicating that we are turning to God.
"Repent (change) and believe in the Good News." - Mark 1:14-15
Wearing ashes on our foreheads is a tradition of repentance (change) that comes from the Old Testament, and yet are the first words from Jesus in Mark's Gospel. There are several stories that mention ashes, but one that is easy for children/adults to understand is the story of Jonah. When Jonah preached repentance (to change) to Nineveh, the king covered himself in sackcloth and ashes and ordered the people to do the same (Jonah 3:6-9). Ashes and scratchy clothes were a way for people to be humble before God and show that they were willing to make a big change in their lives. We are marked with ashes for the same reason: to show that we are willing and open to whatever change is necessary or needed (change of mind, change of heart, change of direction). The physical symbol ashes is for our benefit. God knows what is in our hearts; the ashes remind us to turn our hearts toward God.
Lent (40 days to Easter Week) is a time to change, to listen to what the Spirit is saying, to live into the way of Jesus. The ashes we receive on Ash Wednesday remind us of the call to love God and others. The disciplines of Lent, prayer, fasting, and almsgiving, help us prepare for Christ's victory on Easter.
Instructions for Ashes:
Remove the dried Palm leaves and oil from the pouch

Burn the palm leaves, making sure they are as "fine" as possible

Pour the burned Palm leaves (soot) into a small dish

Add several drops of oil into the dish, making sure the consistency is equal (not runny) and mix together

Apply the ash to the forehead in a cross shape. Speak these words over the one receiving the ash "remember you are dust, and to dust you shall return". For younger children, an alternative phrase to speak over them is "stay close to Jesus."
Palm Sunday starts off the Passion Week, which is the last week before Easter.
Good Friday is both the culmination and pinnacle of our journey through Lent. This contemplative time of worship and prayerful reflection is designed to help you turn your attention toward the Cross and behold the One who bore our griefs upon it.