Why We Changed Our Name
WATCH "A NEW NAME FOR A NEW SEASON" WITH PASTOR AARON
Dear friends,
More than a year ago, I felt Jesus share a clear word with me regarding the next season for our church. That word was simply, "Aaron, it's not a new chapter it's a new book." As time unfolded, I watched as God brought many changes to our church family, from staff changes, both adding and subtracting, to the new church plant of New Hope West. Added to that were the inward changes in many of us, as we felt God stirring us in how we do what we do, and what it would look like to follow Jesus into this next season.
As 2020 started, I began to have trusted people come to me and essentially say, "It is obvious that God is doing something new in our church. In that, have you thought about the fact that often when God does something new with a person, He gives them a new name?" Examples of this are Abram to Abraham, and Simon to Peter, as the new name was an outward reference to something God was doing on the inside.
These trusted people were coming to me saying it seems as though God has, and is, doing something new, and perhaps God is giving our church a new name.
At first I rejected that idea thinking this is who we have been, we are good as we are. But that sense and stirring continued. Then, as we know, COVID hit, which was another huge change. Add to that issues of racial reconciliation, civil unrest, economic hardship... all of it, more change. And in time it became clear to me that God was calling us to follow Him in new ways, and that led to the realization that God was indeed giving us a new name. Not just any name, but a name that would reflect to our town a message that will be so critical in years to come.
Once it was clear that God had given us a new name, it then became about discovering what that new name was. In this, we asked God to give us a scripture that would guide our process, and God is so amazing in His ability to do so. In fact, at the first of our summertime in-person services, Pastor Brandon made mention of how God makes paths in oceans. I felt at the time that was an important word for our church. A few weeks later, Pastor Janelle brought to the team a scripture about a new work God is doing, how He is making way in the wilderness and streams in the wasteland. And we discovered, once we looked them up, that both of those scriptures came from the same passage.
Is 43:16-19 (NIV)
This is what the Lord says—
he who made a way through the sea,
a path through the mighty waters,
who drew out the chariots and horses,
the army and reinforcements together,
and they lay there, never to rise again,
extinguished, snuffed out like a wick:
"Forget the former things;
do not dwell on the past.
See, I am doing a new thing!
Now it springs up; do you not perceive it?
I am making a way in the wilderness
and streams in the wasteland."
With that we knew God had given us a key scripture that would guide us to His new name for us. We also did some values work to solidify key components of who God has made us to be. We then gathered a team from our church, nine people, with a secret mission, to help us discover the new name God had identified for us, which for fun, I called them Team Alias. On this team, we wanted to represent the diversity of our church body in every way, so they came from different backgrounds, ethnicities, men and women, young and old. For two days under the great coaching of Pastor Paula and Pastor Joy, they went through a process to help them discover three potential names. Those names were then sent to our Advisory Team, where we chose the name from one of those recommendations. It was a process not to just pick some cool new name, but to discover the new name God had already given us.
And so it is with that I get to announce to all of you today our new name as a church. A name that for me, answers this question that I have been asking, "What are the people of our town going to be crying out for in the months and years to come?" To me, it is clear that people will be crying out for a refuge, a place of safety amidst a world that seems to get crazier every day. But this must not just be a place to hide within, it must be a place to heal, and a place to be redeployed as a light in a dark world. That is who God has made us to be, and that is more and more who God will continue to define us as in the days and years to come. And so without further delay, I want to announce to you our new name...New Hope Eugene will now be known as: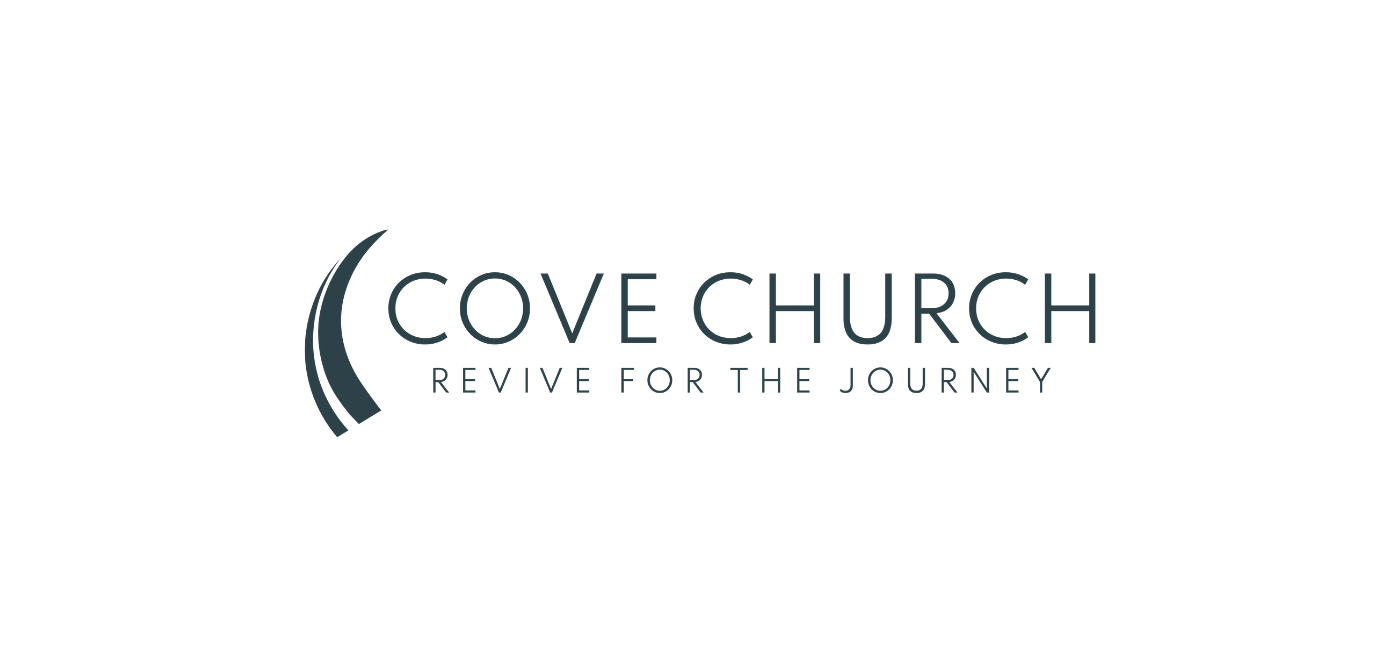 Simply at face value, Cove Church says so much of what God has been saying to us, that we are to be a safe harbor, a refuge in stormy seas. But as you dig deeper there is an even greater meaning, as one definition of Cove is a narrow path between steep cliffs. The tagline is important because we are not just to be a place to stop, but a place to heal so we can go forth again and make a difference. That is the identity of Cove Church.
As you are ingesting this news, let me mention a few things. You might ask, what's our relationship like with New Hope Christian College, New Hope International, and New Hope West. The answer is, our relationship is good! Although this new name gives us distinction from New Hope, we continue to have good relationship with them. Pastor Wayne Cordeiro and the team on the New Hope West campus continue to be a wonderful voice of the Gospel in our community. For me personally, Pastor Wayne's teaching has shaped me and encouraged me perhaps more than any other individual. In one sense, this name change actually makes things simpler, so that when people go looking for New Hope, which is really Pastor Wayne, they will be able to find him quicker. In a practical way, it also helps with confusion for mail, packages sent to wrong addresses, phone calls, etc. All that to be said, our relationship is good.
As to the process of changing a name, there is a lot in it. Work has already begun on signage, paperwork, and countless other details. This process will take several months to move the big rocks, and more time than that to be fully completed. It involves changing emails, web pages, internal documents, social media handles, and hundreds of other points of branding. So you won't wake up tomorrow and everything New Hope Eugene is now Cove Church, you will see it change over a course of months. Our web page will continue, and eventually you will be redirected to the new web site, but all of those details will take a while. So this is really announcement day, and I'm so excited to be able to share this news with you. From here forward we are Cove Church and you will start to see that expressed in many different ways. This also means that when we are able to return to in-person services, it will not be to simply restart what was before, but it will be the opening of a new church. Cove Church. That will be a great day!
I am so excited about this new season, and our new name. And I'm reminded that this name is only new to us, as God has known it all along. We said when COVID first began, let's make sure we emerge from this better than we went into it. Our new name is a part of that. So it's a new season with a new name, and I want to thank you again for being on this journey with us. We've all learned what it is to trust amidst change, and as the book of James reminds us, if we persevere we will see our way to a great destination. We will be amazed at how good God is. It's gonna be a great ride! I love you, friends, we will see you soon.
Yours In Him,
Pastor Aaron
THIS IS YOUR COVE
Have questions about Cove Church? We'd love to hear from you!
It's easy to feel overwhelmed by our constantly changing world. At Cove Church, you'll find a safe harbor where you can pause and rest so you can move forward with confidence and hope.