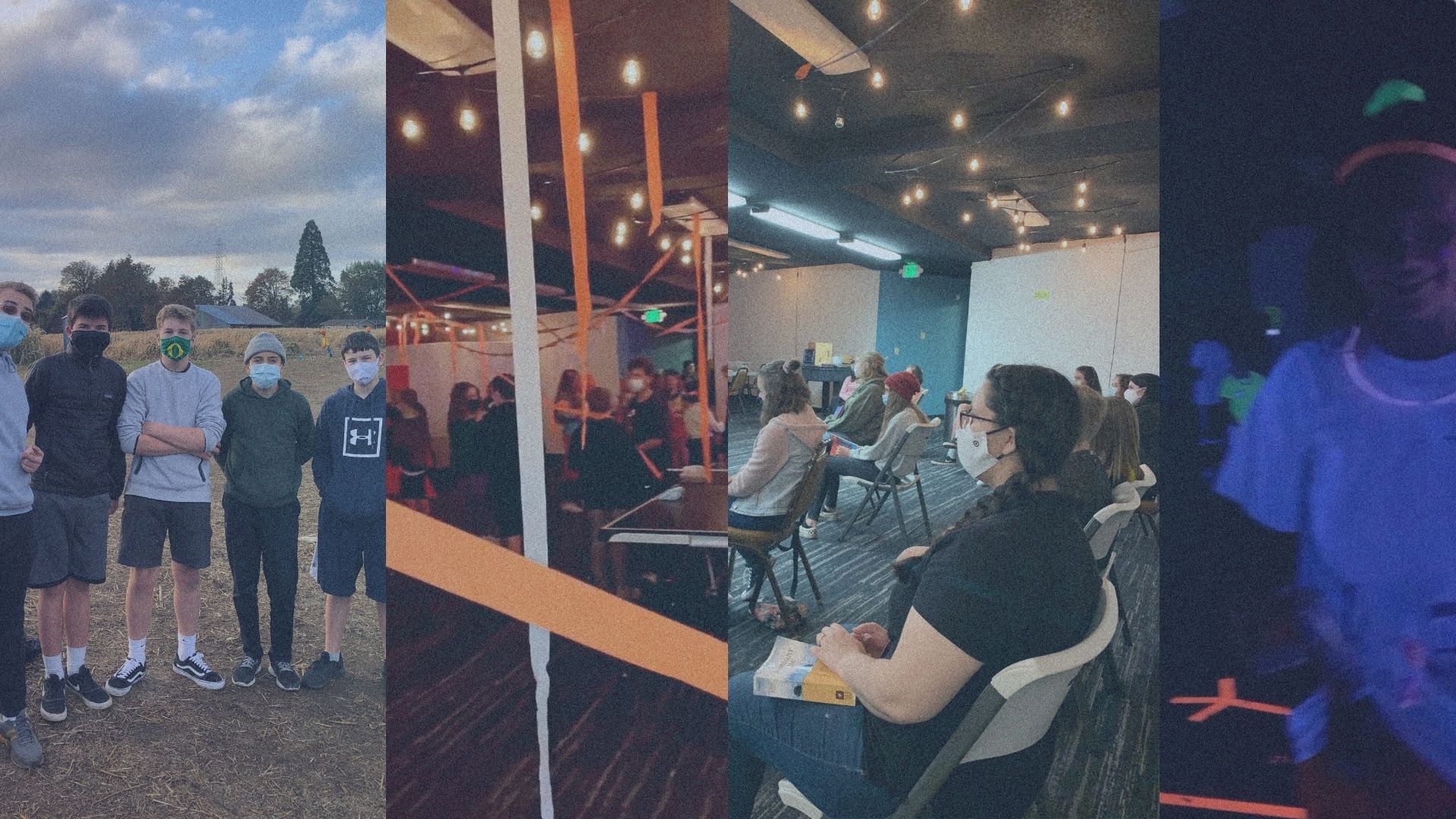 At Cove Youth, we know middle schoolers want to be confident in who they are and feel like they belong. In order to do so, they need a safe place where they are valued, seen, heard, and encouraged.
The problem is, navigating the path to finding their identity can be confusing and chaotic, which can make middle schoolers feel isolated, uncertain, unappreciated, and lost.
We know that being unsure of what they should do and who they are can create a lifetime of confusion, leaving kids feeling unfulfilled and hesitant to move forward.
But we believe each middle schooler has a unique calling and purpose in this life. And that's why we're here: to help challenge and encourage them to step into who they are becoming.
Here's all they need to do:
Just say yes.
Yes to Jesus, yes to showing up for others, and yes to allowing their faith to shape who they are instead of letting the world tell them who they are supposed to be.
We hope to see you at youth group (Wednesdays from 6-8PM!), or connect with us on insta anytime!
A note from Pastor Isaac
Hello students, parents, and families,
Even through the challenges of COVID, we believe that God is still GOOD, and he is still in CONTROL! This past year we had many amazing moments of gathering together, growing in relationship with each other, and growing in relationship with God. I want to personally invite you to our weekly IN PERSON services, Wednesdays from 6-8PM.
Please note: All students and staff will need to WEAR FACE MASKS at all times while at Cove Youth, per Oregon state mandates. Masks provided upon request☺
We are taking every precaution necessary to ensure a safe environment for all students, but even then we understand that not everyone is able to return right away; we completely understand this decision you might need to make for your student and family. With that in mind, we will still have Cove Youth Group available to join via Zoom. We will try our best every week to make that experience just as good as being there in person. :)
Large monthly events are on hold right now but I want to encourage you to get plugged into our Small groups! Every week, students gather in small groups outside of Wednesday night and have fun, get to know each other, and grow closer to Jesus. Please reach out if you have any questions!
Psalm 91 says, "Whoever dwells in the shelter of the Most High will rest in the shadow of the Almighty. I will say of the Lord, 'He is my refuge and my fortress, my God in whom I trust.'" As this year winds down and we look to a new year, this is the truth that we are holding onto. God is our refuge and our fortress. As a youth ministry, we will walk boldly in this truth.
Love you all!
- Pastor Isaac Reynolds
Miss our Spring Cove Youth Parent Meeting?
WATCH THE COVE YOUTH PARENT MEETING HERE
---
Stay connected on social!
---
Check out these highlights from last year's Summer Kick-off event!
---
WEEKLY EVENTS
Wednesday | Youth Group
Join us for our regular Cove Youth Middle School Youth Group every Wednesday @ 6:30PM Downstairs at Cove Church!
Fridays | Small Groups
Fridays are for being real with friends. Join us every Friday from 4-6PM in the youth office as we hang out together, read the word, journal, and talk about how we can grow in our relationship with Christ.
ACTIVITIES THROUGHOUT THE YEAR
MEET OUR YOUTH LEADER TEAM
Isaac Reynolds -
Cove Middle School Youth Pastor & Leah Reynolds - Middle School Youth Leader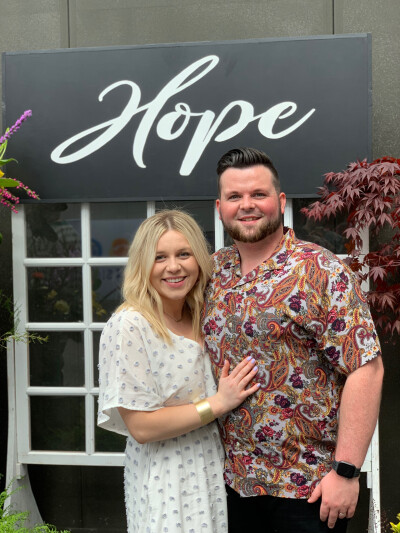 Hello, I am Isaac Reynolds. I am married to my amazing wife Leah and we love being part of Cove Church. We have been part of the church since the beginning and have had the opportunity to serve in many ways. We met in high school and started dating as high school sweethearts, then married after a couple of years in college. Leah is the office administrator at Jordan Iverson Signature Homes and loves her job getting to assist in the process of home building from start to finish. I have served as the youth pastor for middle school for 4 years, and both Leah and I served as volunteers on the high school team before that. We love traveling, designing, and creating spaces and I am a huge sneakerhead! :) We are honored to be part of the Cove Church team.
Rocky Johnson

Hello, my name is Rocky! I'm 20 years old and I've been serving at Cove Church since around the time I started to attend in 2014. It started with helping out in the nursery on Sundays and as my heart for serving grew so did the areas I served in. I come from a family of five with a large extended family. In my free time, I enjoy photography and reading. I work at Target and I'm also a babysitter. I love being a middle school leader, helping and leading youth in their walk of faith and through their lives. Serving at Cove has grown me in ways I'd never fathomed, so thank you for allowing us to be a part of your child's life!
Parker Quigley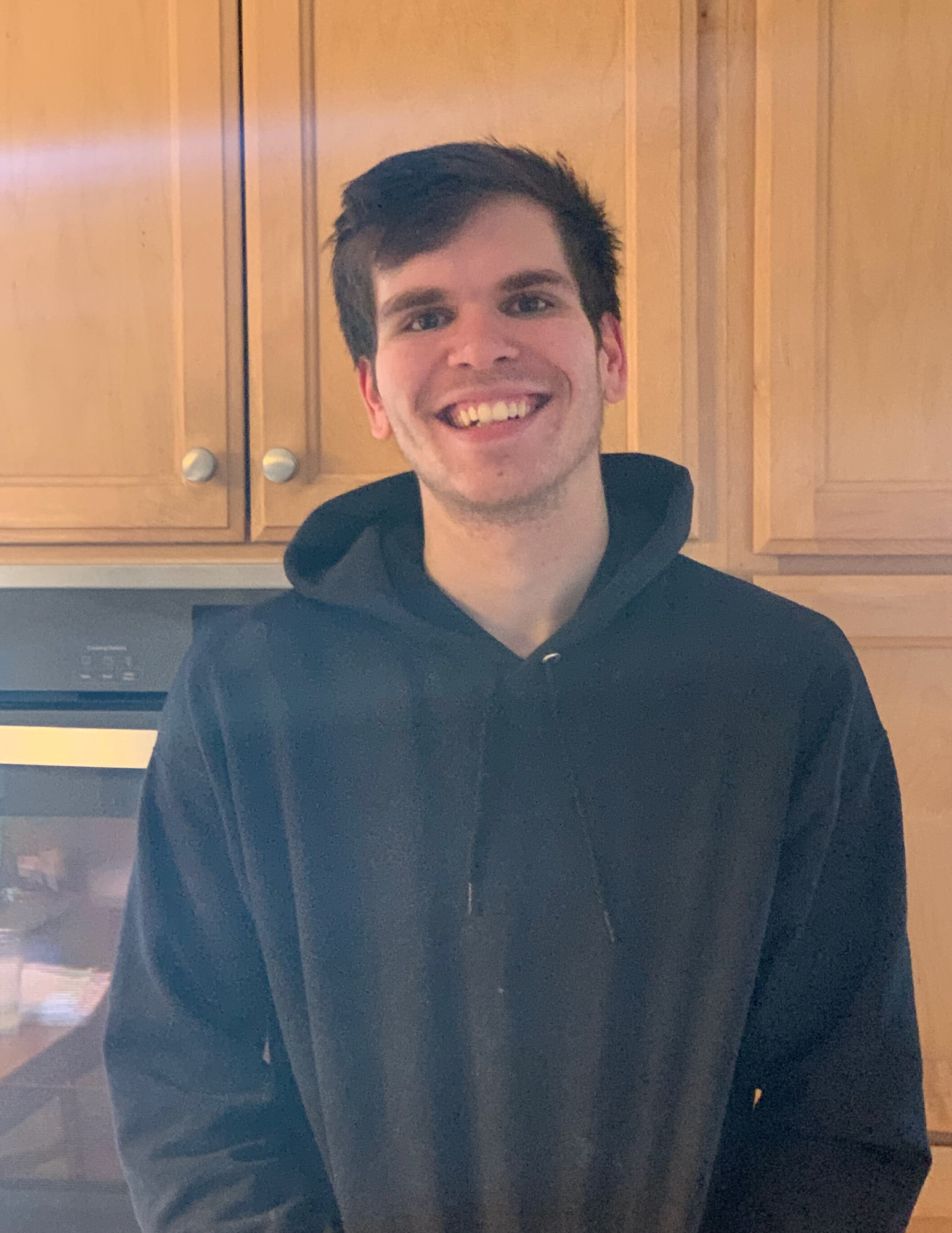 Hello, I am Parker Quigley! I am 22 years old and love basketball, critical thinking, and being hands-on. I fell in love with Cove Church and the vision for God the first week I attended and wanted to get connected. Cove Middle school is where I have been helping serve and grow with the students and it has been such a blessing! Excitement and enthusiasm are two of my loudest qualities, so often I blend very well with the Cove Youth students. I am blessed to be walking alongside them and hope to grow in the Holy Spirit each and every week!