The Gospel of Do(ne): Good News Backwards
Series: The Gospel of Do(ne)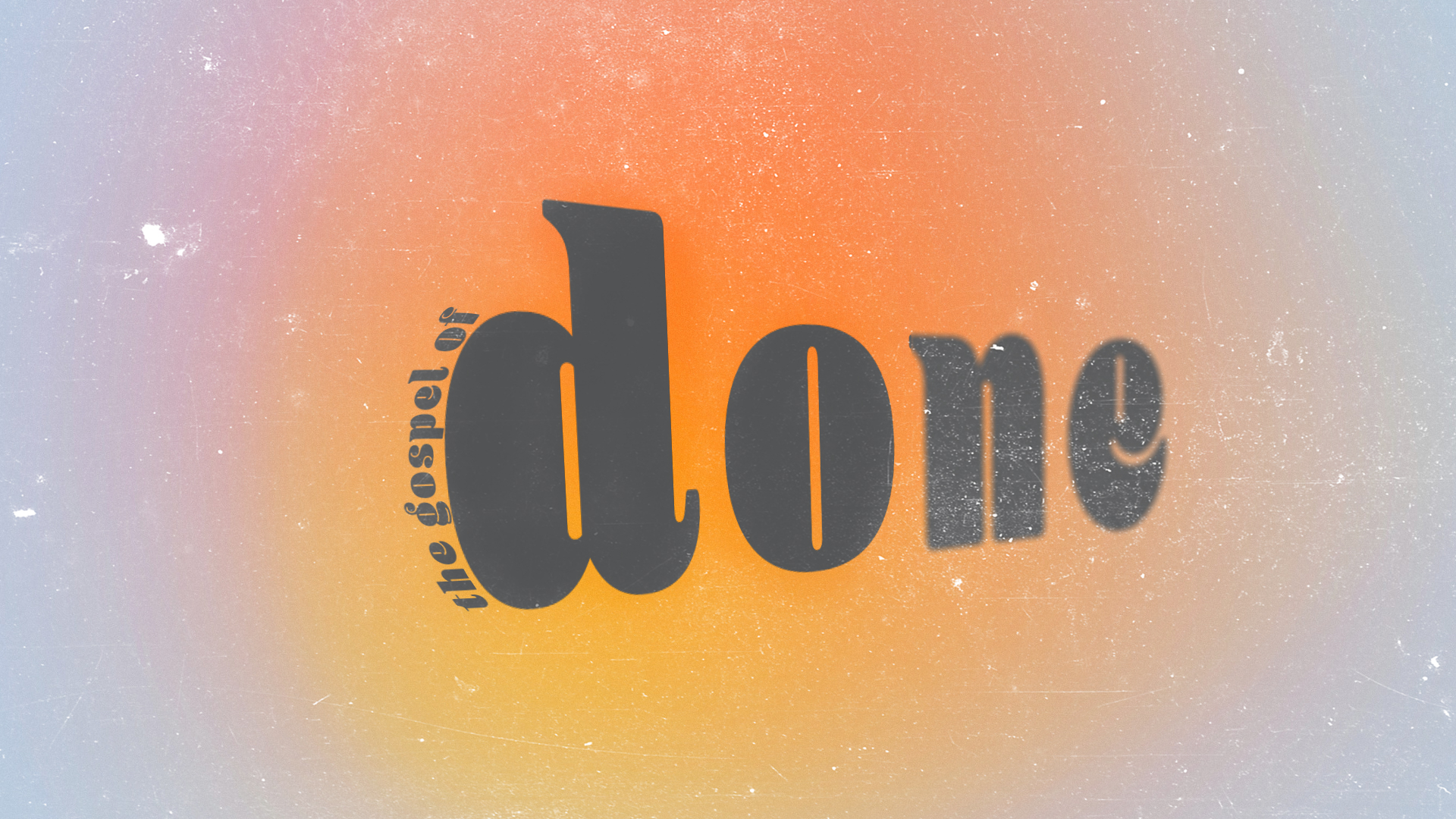 Summary
The Gospel of Do(ne): Good News Backwards
Pastor Chris Hansler
We should make a regular habit of sharing the good news of God's work in us with those who have invested in us, because Good News shared back to them is life-giving!
Ministry can be difficult and lonely
I Thessalonians 3:1-5
So when we could stand it no longer, we thought it best to be left by ourselves in Athens. We sent Timothy, who is our brother and co-worker in God's service in spreading the gospel of Christ, to strengthen and encourage you in your faith, so that no one would be unsettled by these trials. For you know quite well that we are destined for them. In fact, when we were with you, we kept telling you that we would be persecuted. And it turned out that way, as you well know. For this reason, when I could stand it no longer, I sent to find out about your faith. I was afraid that in some way the tempter had tempted you and that our labors might have been in vain.
Good news is life-giving
I Thessalonians 3:6-8
But Timothy has just now come to us from you and has brought good news about your faith and love. He has told us that you always have pleasant memories of us and that you long to see us, just as we also long to see you. Therefore, brothers and sisters, in all our distress and persecution we were encouraged about you because of your faith. For now we really live, since you are standing firm in the Lord.
Our story of faithfulness can be another's impetus for worship
I Thessalonians 3:9-10
How can we thank God enough for you in return for all the joy we have in the presence of our God because of you? Night and day we pray most earnestly that we may see you again and supply what is lacking in your faith.
Discussion Questions:
1. Who have you invested in that you have wondered about? How might letting them know that you still think about them be an encouragement to them and to you?
2. Who has invested in you in the past that you could express thanks to? What step might you take to share the good news of God's work in your life and to say "thank you?
3. Write a list of people you are thankful for and use that list as an opportunity to thank God and worship Him for His goodness in your life.
Speaker: Chris Hansler
September 12, 2021
Message Notes
You can add your own personal sermon notes along the way. When you're finished, you'll be able to email or download your notes.