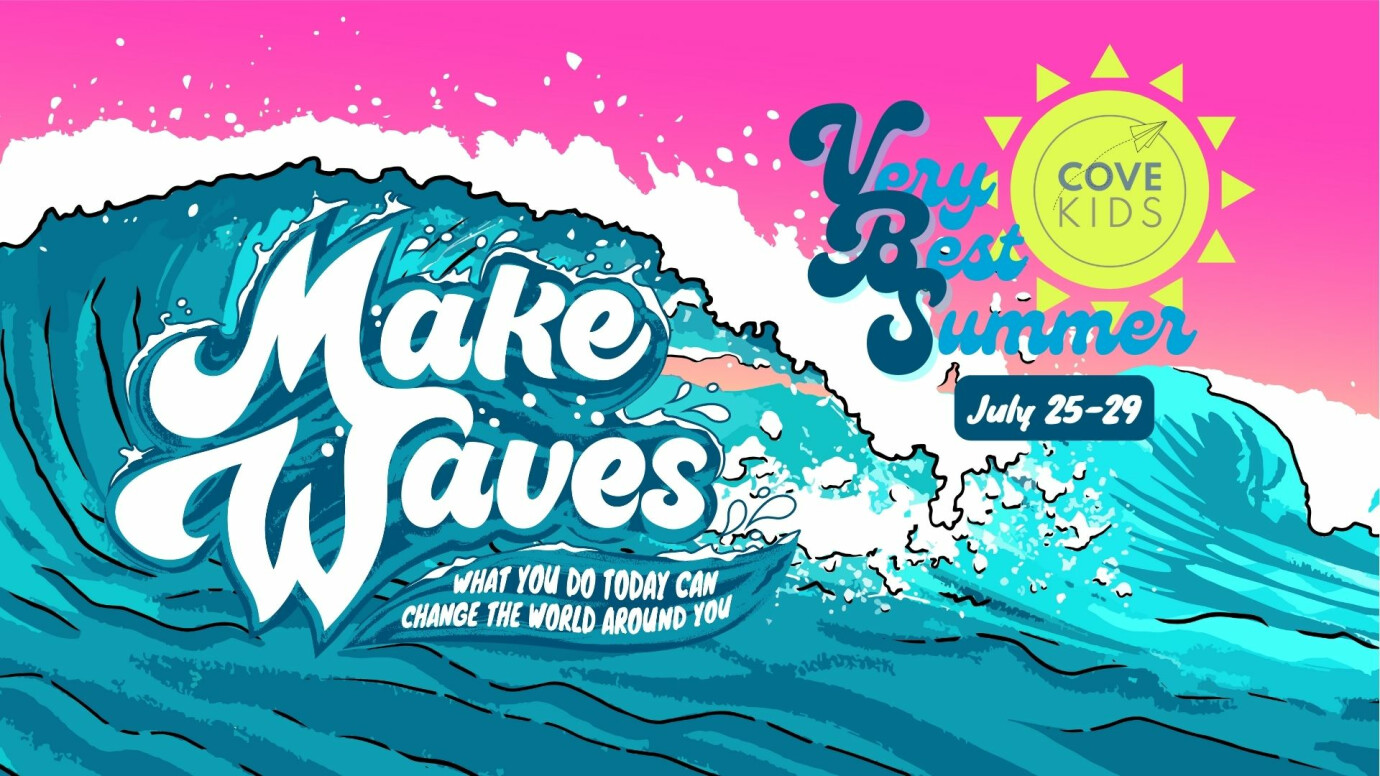 July 25, 2022 1:00pm
Address: Cove Church, 1790 Charnelton Street, Eugene, OR US 97401
Contact: Gianna FlamingGianna Flaming
VBS = VERY BEST SUMMER!

It's time to MAKE WAVES this summer for all our Cove Kids! This fun, memorable, week-long experience will teach kids that God put them onto this planet to create positive change in the world.
Each day will include storytelling, crafts, snacks, songs, and friends!
We think it's possible for kids to create a ripple effect that can impact the world around them in ways they will never forget. God dropped them onto this planet to do the same thing — to make waves.


Watch a recap of last year's VBS at Cove Church:

Watch more about this year's theme "Make Waves":