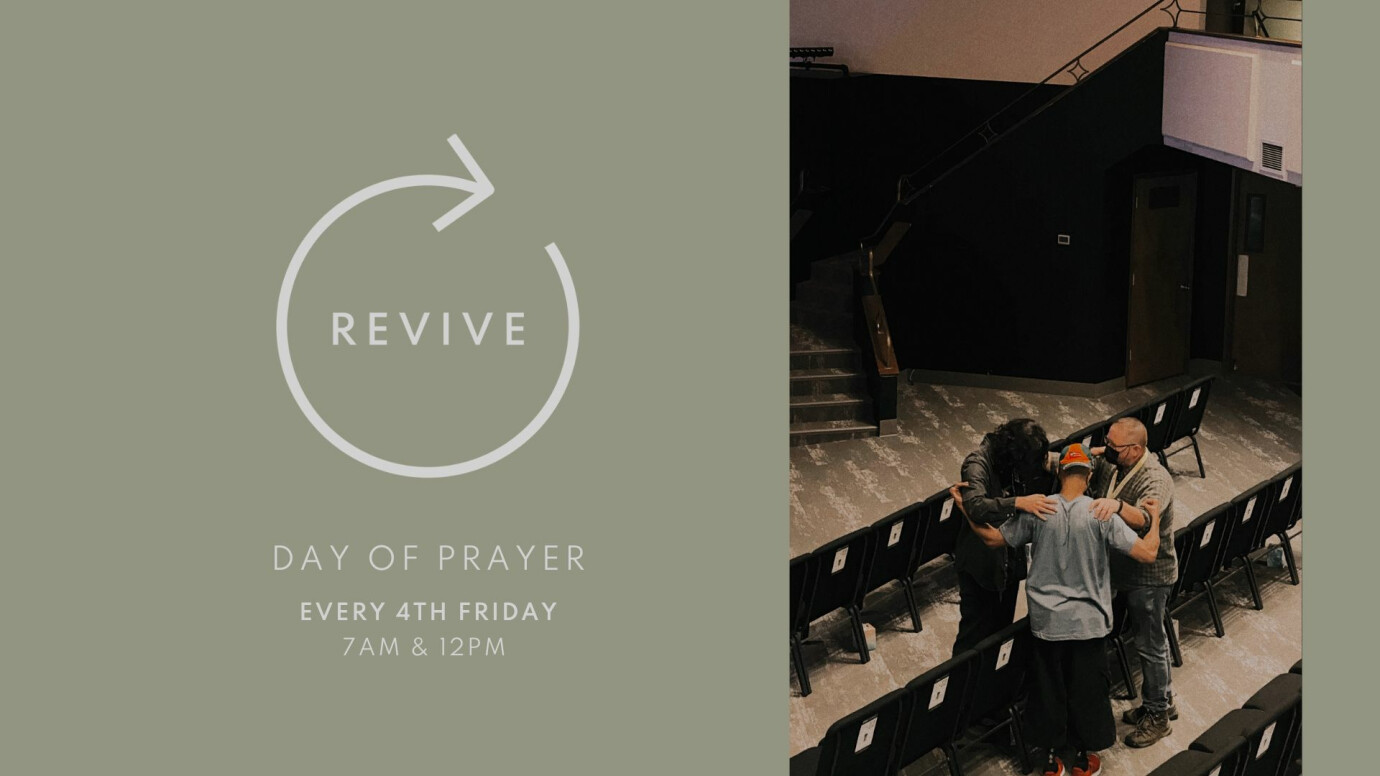 August 26, 2022 7:00am
Address: Cove Church, 1790 Charnelton Street, Eugene, OR US 97401
Contact: Cove ChurchCove Church
Every 4th Friday at Cove, we get to gather as a family throughout the day to seek Jesus together in prayer! Our Cove auditorium will be open as a space to pray, and our Revive Prayer Team will also be available to pray with and for you throughout the day.
Prayer Times - 7AM & 12PM (1-hour sessions, come and go as needed)
Note: Our evening prayer session is currently paused.
"If my people, who are called by my name, will humble themselves and pray and seek my face and turn from their wicked ways, then I will hear from heaven, and I will forgive their sin and will heal their land." - 2 Chronicles 7:14