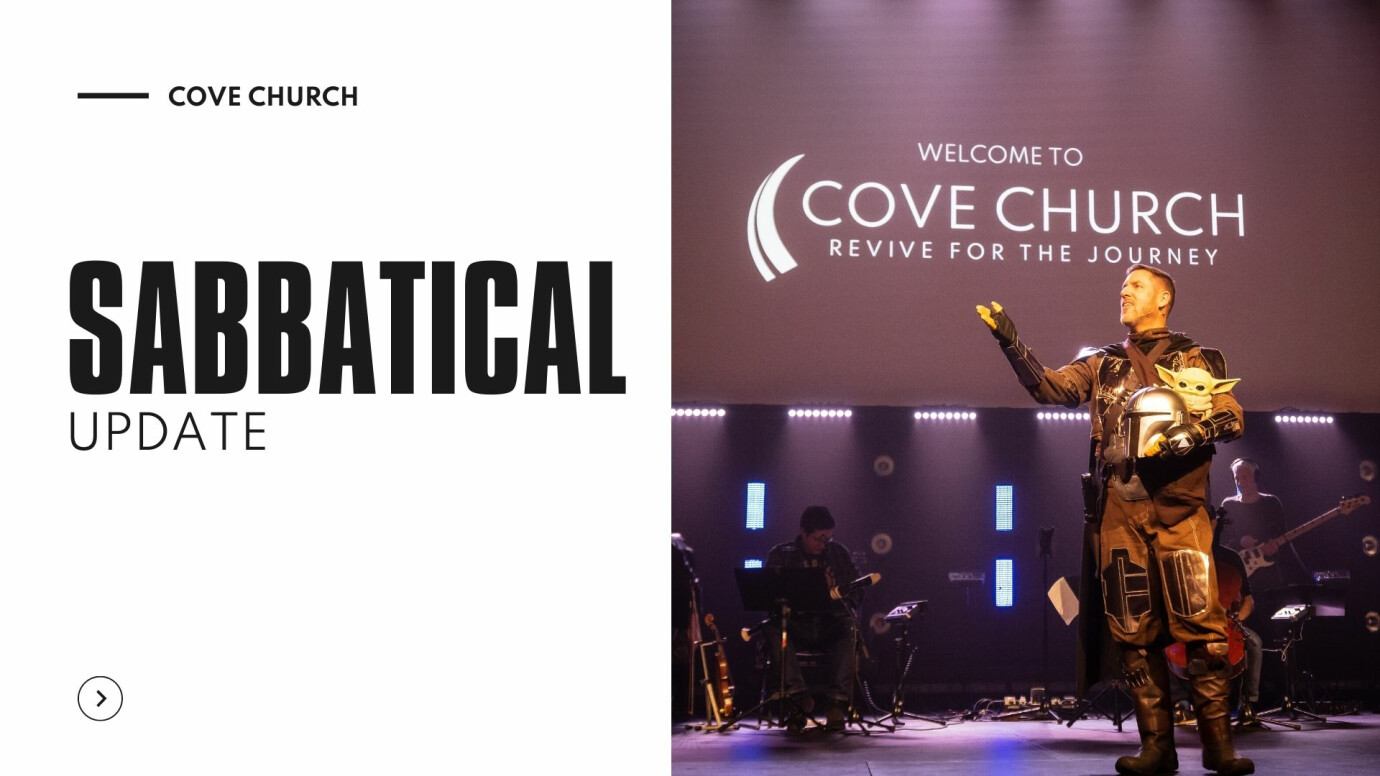 September 30, 2021 12:00am
Contact: Cove ChurchCove Church
Watch: "Being Before Doing" Sabbatical Update from Pastor Aaron
Pastors Aaron and Paula Sutherland are currently on Sabbatical throughout the summer and will be returning to Cove in early Fall 2021. While our Lead Pastors are taking this break to rest and rejuvenate, our Cove Leadership Team is available to help if you need assistance! Please reach out anytime at info@covechurchpnw.com to connect with us.
An excerpt from Pastor Aaron's latest blog post "The Work of Rest":
"I think one of the ways we can be confused when it comes to how to actually go about resting is that we can get caught up in thinking that rest is about a place. It's not. Rest is not found just in a place, it's found in a person. It's found in the person of Jesus. We can get caught up thinking, 'Well it's just about if I could just stop working and end up in that Caribbean beach or that mountain cabin or that couch with the remote control...' wherever you find rest, that it's just about getting to that place. But this passage is telling us that it's not just about stopping working and ending up in someplace, it's about when we stop working that we now move towards a person, towards Jesus. That by laying down my burden, I do that as the first step, but then the next thing is to pick up the yoke of Jesus. That's the most important part. Rest is not found in a place, it's found in a person."